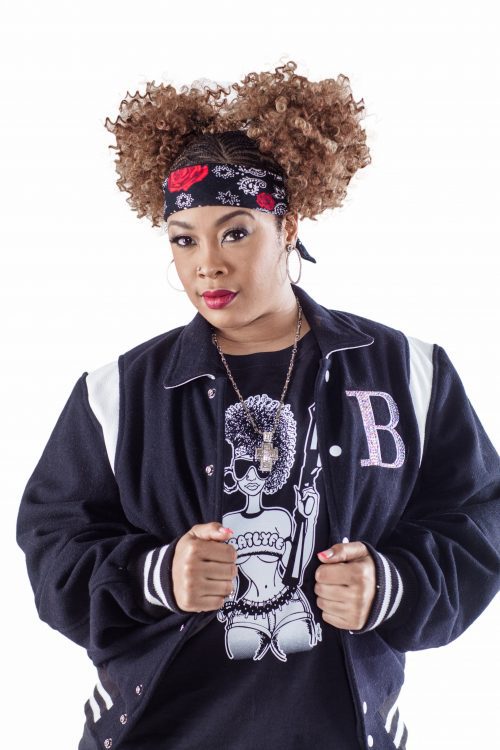 Photographed by Rance Elgin
Da Brat
Bio
Hip hop trailblazer Da Brat made her radio debut in 2015 when she joined the cast of the nationally syndicated Rickey Smiley Morning Show, and the same in-your-face candor that made her a musical mainstay makes her a listener favorite, bringing wit, humor and a fresh outlook every morning.
Da Brat's life in the spotlight began in 1992 when she won the grand prize in a local rap contest. She was soon introduced to mogul and super-producer Jermaine Dupri who signed her to his So So Def label. Her debut album Funkdafied sold one million copies, making her the first female solo rap act to receive a platinum certification, and the second overall female rap act (solo or group) after Salt-N-Pepa.
Today, 4 albums, 2 Grammy nods, 3 Billboard awards and countless features later, Da Brat is a full-fledged entertainment force, actively adding television and film credits to her celebrity portfolio. Reality fans tune in to We TV's Growing Up Hip Hop to see her embody big sister and career counselor to hip hop hopefuls.
Although music is her passion, Da Brat is actively involved in several philanthropic endeavors. She is on the board of the Academy of Scholastic Achievement High School for At-Risk Youth, a school of which she is also a graduate. She also lends her time to charitable organizations such as Kamileon's Kloset, Hosea Feed The Hungry and Saving Our Daughters.